Since 1989, Claremont Polymer Shapes has been an exhibitor in Canada's preeminent Packaging Trade Show: PACex International; recently renamed PACKex Toronto. And we couldn't be happier to say that, after a 2-show "experiment" at the Direct Energy Centre, the show has returned to what we consider to be its home: the International Centre (Mississauga, Ontario, Canada). This bi-annual show provides us with the opportunity to see how many of our products are being used in the marketplace, as well as to meet new customers. But most importantly, it allows us to spend 3 days under one roof with a large number of firms for whom we are already an important supplier. That kind of relaxed environment is very conducive to fixing small problems and the phrase: "Well come over to so-and-so's booth and you can see what I'm talking about..." is heard several times daily!


Come and see us at...
PACK EXPO International 2010
McCormick Place
(South, North and Lakeside Buildings)
2301 Lakeshore Drive
Chicago, Illinois
U. S. A. 60616

October 31st to November 4th, 2010 - 9:00am to 5:00pm;
EXCEPT 2:00pm close on November 4th.

More information to come as the date draws nearer.
PAST SHOWS:
From Tuesday May 5th to Thursday May 7th, 2009, Claremont Polymer Shapes exhibited at PACKex Toronto (formerly PACex International). To say that we were ecstatic to be back at the International Centre in Mississauga, Ontario, is something of a vast understatement. Though perhaps not as "pretty" as the Direct Energy Centre in DownTown Toronto, it is certainly an easier venue to get to, which we found to be the consensus among both the visitors and exhibitors. So much so, in fact, that we found this to be one of the busiest shows we've had in years; at least as far "booth visitors" is concerned. This year, the Dura-Belt® line of quick-change components for driven-roller conveyors was one of the new items we were showing. Combined with the Spiratite® Roller Covers from Spiratex®, the two (respectfully) made for good "touchable" and "visual" additions to our booth.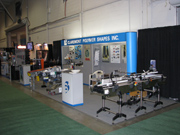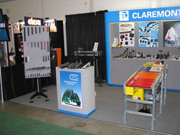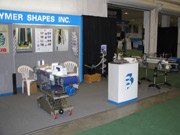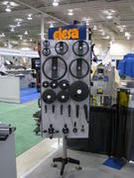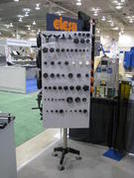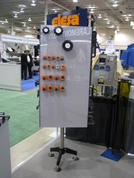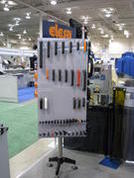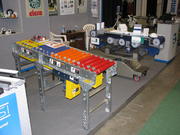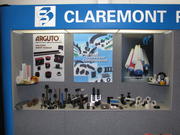 From Tuesday May 8th to Thursday May 10th, 2007, we were once again in place at PACex International. This was the second (and hopefully last) time the show was held at the Direct Energy Centre (Toronto, Ontario Canada). Our tenth time exhibiting in the show and, as always, it was a good time to say hello to old friends and to introduce some new products. This year, the Habasit® line of Modular Belts and Table Top Conveyor Chains was the new item for us; and we received a lot of interest in it. Check out below how our booth appeared for this show: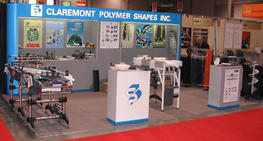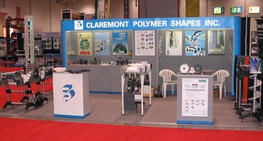 From Sunday May 7th to Tuesday May 9th, 2006, we exhibited at
The Bakery Showcase
for the first time, to great success. See our booth as it appeared at the Toronto Congress Centre (Toronto, Ontario, Canada) during those days...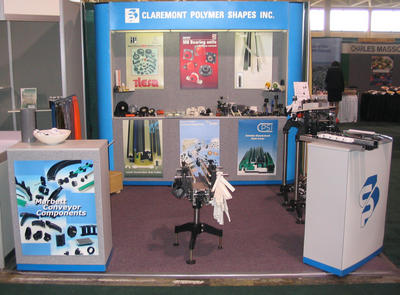 See our booth below as it appeared during
PACex'03
at the International Centre (Mississauga, Ontario, Canada) from Tuesday September 30th, 2003 through Thursday October 2nd, 2003. Click on each image to view in full size.